The holidays are fast approaching, and while this time of year can be stressful for many people, what with presents and guests, planning feasts and exercising them off afterwards, your programming doesn't have to be one of those stressful things.
We have compiled some of our favorite holiday programming ideas for all ages for you to peruse, with the hopes that something on our list may fit an opening you have. (We decided to post this very early this year, so you can sneak some into your December calendar.)
DIY Gifts
December is when the bulk of the world does its gift giving, and while everyone loves the idea of handmade presents, not everyone has the time to plan and execute the perfect item for each person on their list. By having a gift-making program, you're not only helping your own statistics, but also helping spread good cheer and decreasing holiday stress.
The age of your patrons may dictate what you're making, but easy doesn't have to mean tin can pencil cups (unless you're into that sort of thing). Some ideas for children include:
Photo from Organized Christmas
Hand warmers, made with dried rice inside a flannel or felt pouch (when I did this craft, I had felt pouches pre-sewn on 3 edges, with a friendly librarian on hand to sew the fourth side after they were decorated and filled). Be sure to include instructions! All you have to do is put the hand-warmers in the microwave for 30 seconds, and they will stay warm for 15-20 minutes.
Coffee/cocoa stirrers, made with chocolate and crushed candy, like our friends at OrganizedChristmas.com
Bracelets or necklaces
Decorate trinket boxes (paint, stickers, and washi tape all make great decorating media, and you can get blank boxes at most craft supply stores)
Homemade bath bombs, sugar scrubs, or other spa items
Homemade lip gloss from Kool-Aid (like the ones at Adventures In All Things Food)
Decorated picture frames
Recipe-in-a-jar kits (cookies, soup, or cocoa!)
Decorated mugs (permanent markers work very well to dress up dollar store mugs!)
Personalized decorated notebooks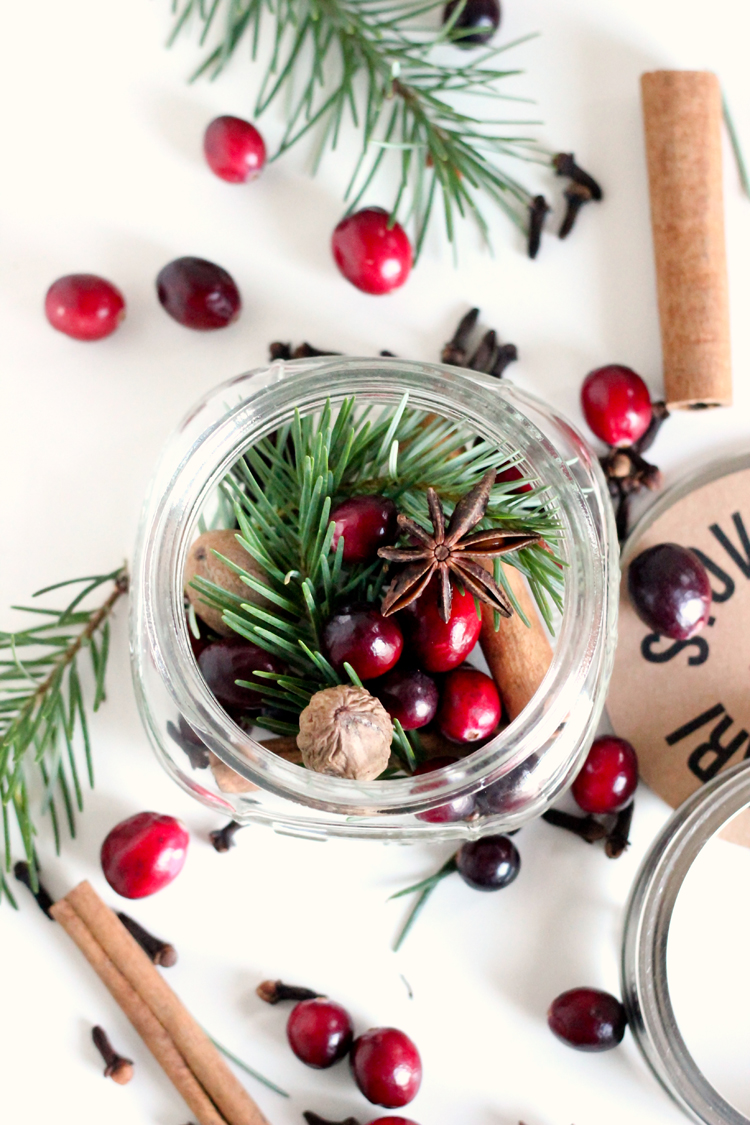 In addition to the above ideas (some of which are amazing for all ages), your adult patrons may also enjoy making:
Homemade candles or soaps
Etched glasses for drinking or glass jars for holding cookies, dog treats, tea bags, etc.
Stovetop potpourri (we love these ideas from deliacreates.com!)
Cloth bookmarks (have you seen the amazing elastic ones with the buttons?! We love the ones on VickyMyersCreations.co.uk ).
Holiday Crafts
Of course, any of the above gift ideas can also be wonderful craft programs, but if your goal is pure fun and decoration, there are probably ten million ideas out there, including several on
last year's Holiday Crafts post
. You can always make...
Ornaments - the sky is the limit here
Wreaths - out of ribbon, cloth, paper, foam, pine cones, or anything at all!
Cards - hand-making cards can be as easy as crayons and paper, or as detailed as embossing powder, lace, and sequins.
Folded paper trees - Paper crafts are a hobby of Kat's, and she wrote a whole blog article about how to make these awesome folded paper trees, which you can read here.
Gingerbread houses or cookie decorating
Gift Wrap Party
Just because the decorations are up and the gifts have been purchased doesn't mean the work is over. Now you have to wrap them! What better way than to have a Wrap Party? This can be so easy, and yet so much fun. In the past, I have set aside the meeting room for a whole day, set up tables and chairs, and put holiday movies on to play while people got into a holly jolly mood while wrapping their gifts. All wrapping paper was donated - we kindly asked patrons for spare rolls, and were inundated with more paper, ribbons, bows, and tags than we could use in one year.
You can set things up so that a children's wrapping station (or gift bag decorating) and an age-appropriate holiday movie plays in the morning, while teens and adults enjoy movies and wrapping later in the day, or just play classics that everyone enjoys. Maybe have a cocoa and cookies station, to keep the patrons fortified.
This can also go hand-in-hand with...
De-Stress Night
Holiday stress is no joke, particularly for your patrons who put it upon themselves to make everything perfect and magical for their whole families. Why not give them a treat with a stress relieving evening? (This would also work well if you're open on Black Friday!) You could provide:
A Hot Cocoa and Cookie Station, to enjoy the flavors of the season
Therapy dogs, which are proven to reduce blood pressure
Perhaps you could put a crackling fire or yule log video on a tv screen
If it's in the budget, you could have a masseuse come in to give quick back or hand massages
Coloring pages or other easy crafts
In Conclusion
Whatever you celebrate, remember that it's supposed to be fun - for you and for your patrons. We hope these ideas have put you into a holly jolly holiday spirit. If you have other ideas, please post them here or on our
Facebook page
, or mention us on
Twitter
.